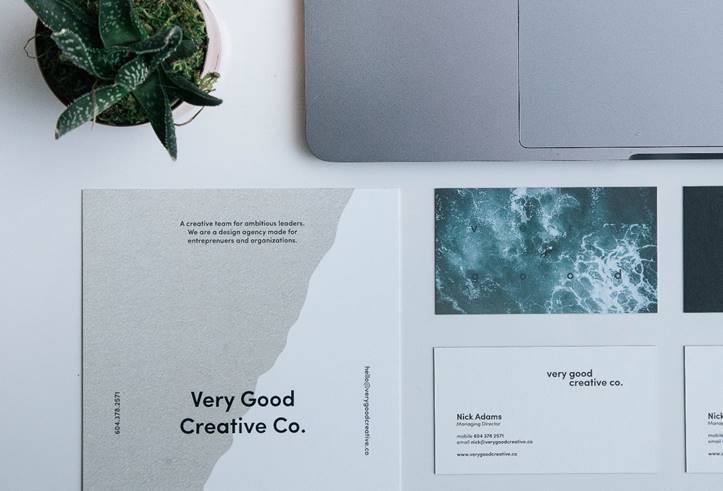 Many people know that great branding is an essential element of a successful business. What can be harder to know is if your current branding is strong enough to stay competitive with changing trends and consumer behaviour.
Rebranding is a time consuming operation and a lot goes into it. Before you think about throwing out your old branding and starting afresh it's important to truly understand the elements that make a brand successful in the eyes of modern-day consumers.
In this blog we'll cover everything you need to know to assess whether or not your branding is connecting with your audience, or in desperate need of a refresh.
What Is Branding?
When most people think of branding they picture only the visual elements that make up a brand. The logo, business cards, colours, fonts, packaging and signage that represents a business. In actual fact branding encompasses this and a whole lot more! Branding is everything you do to express, communicate and connect with your audience. It includes how you sound, what you say and why you say it! Every piece of communication, from the way you write your emails (are you an emoji-friendly workplace?) to the words you choose to write, make up your branding.
Why Is Branding Important?
While branding has always been an important way for businesses to distinguish themselves from their competitors, there is another, emerging reason to have a strong brand today. The brands we choose are an expression of who we are. Why else would people care if you have a Mac or prefer Android? Both companies produce great phones. But they appeal to two distinctly different types of people.
As shopping habits change, consumers are placing more importance on what brands stand for. According to one report, 86% of consumers said authenticity was important when deciding which brands to support. Having a brand that clearly stands for something is an important way to connect, and sell, to your audience.
Your Brand Is Your Promise
Think of branding as your promise. When consumers see your logo, or hear your theme song, they aren't just thinking about your business. They're thinking about the set of values your brand stands for. Not sure what your brand's promise is? Ask yourself "what is it that my business truly cares about?" Knowing why you got into business in the first place is the most important part of creating a strong brand. This 'why,' should resonate through everything you do and should be a foundational element of your branding.
Good Branding Promotes Loyalty
Having a strong brand ensures that you will be attracting a loyal set of customers. By targeting customers who identify with your 'why' you will attract customers that share your values. These customers are also more likely to become advocates for your brand. It's important to note, that your branding promise comes from a place of authenticity. Consumers, especially Gen Z and Millennials, are savvy at spotting disingenuous marketing campaigns.
If you're still unsure whether your brand is connecting with consumers in the right way, Ambitious Digital can help. Get in touch with us to go through the rebranding process. We can set yourself apart from your competitors and establish your company in a way that promotes loyalty and attracts new customers.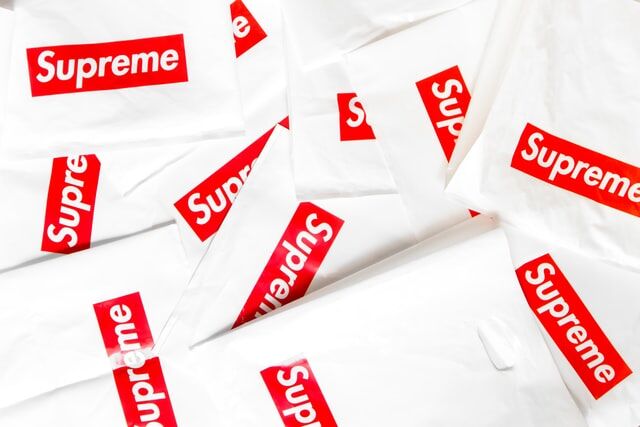 How Do I Know If I Should Rebrand?
If you know what your brand stands for, that's a great start but not the only reason a business should think about rebranding. These 5 questions can help you establish whether your brand is strong enough to keep up with modern consumers.
Does My Brand Focus On A Niche?
99% of brands benefit from developing a specific niche when marketing their products and services to consumers. The other 1% of brands? They're spending millions of dollars to reach the mass market. In 2019, McDonald's spent $USD447.3 million on advertising. It's not a coincidence consumers around the world like McDonald's. McDonald's spends millions reminding people to buy from them.
The good news is, you don't have to spend millions of dollars promoting your business. What you do need is to know what your niche is. Does your business know who their ideal customer is? Where they live? What problem they have that your product could solve?
If your intended audience isn't specific enough it could be time for a rebrand. While getting specific with your answers will shrink your potential audience, you'll also strengthen the quality of who you are advertising to.
Do I Look Different to My Competitors?
A strong brand should be recognisable from its visual elements, including the logo, typeface and imagery.
If your biggest competitors use similar colours, shapes in their logos or similar imagery, it may be causing confusion. As industries change and logos evolve, patterns and trends can emerge that over time make competing brands look homogenous. Just as you want to clear niche for your product, your visual identity should look different from your competitors. A competitor analysis is a great way to establish what your competitors are doing and where the market gaps lie.
Research your direct competitors and note every aspect of their brand, from their logo, colours, and typeface to their taglines, company values, and social media feeds. If you're not seeing enough differentiators from your business and its content, it's time for a refresh.
Are My Brand Values Coming Across?
Brand values used to be something that business talked about internally. Today, externally sharing your values is essential. Why? Consumers are increasingly digitally savvy, they've grown up online and are used to filtering out marketing mumbo jumbo. They're looking to buy from brands that not only sell a product but represent a set of values.
Core brand values are essential to a brand. They should inform the overall look, aesthetic and language your business uses in every piece of branding. They also must be authentic to what your brand, consistent and be told across all of your channels. If your business doesn't have a strong sense of its external values, a rebrand is a must-do!
Is My Brand Identity Consistent?
Does your business look consistent across all of your digital channels and your physical collateral? Can your customers recognise your brand elements when they stumble across an Instagram post, see a flyer for your products, or drive past a new location?
Consistency is important as it promotes reliability. That's not to say that you can't change up the aesthetic on your social media pages, but your businesses logo should look like it belongs alongside your website and any printed products. With omnichannel advertising also on the increase, businesses need to be able to send consumers from one channel (social posts, digital ads,) to another (website) while retaining a cohesive online experience.
Does My Brand 'Work' For Switched-On Consumers?
No matter what demographic you are targeting, consumers are becoming more digitally savvy. Over 75% of people are shopping at least once a month online. While your grandparents might not be buying clothing online they could be purchasing their groceries or renewing their insurance online. A cohesive, user-driven web experience is important to keep people on your site longer and make purchasing from you seamless. Millennials and Gen Z consumers will not waste time on businesses that make interacting with them difficult.
If your brand does not have a website that 'works' for your customers, or if it's old and outdated now is a great time to consider how the rest of your branding is serving your business. Other aspects to consider updating are your brand packaging. Consumers care a lot about recycling, sustainability and reducing plastic.
If your brand isn't connecting with customers in the areas above, we can guarantee you will be leaving money on the table. Prioritising your branding is important to the bottom line of your business. Book a free meeting with Ambitious Digital and let us take your brand to new heights.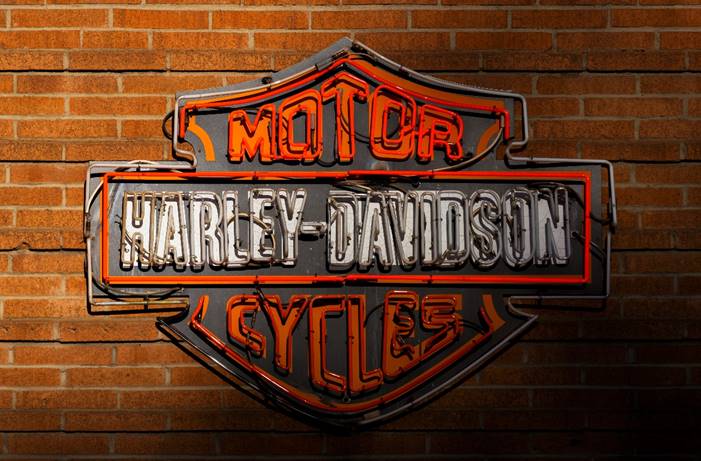 How To Develop An Authentic Brand
If you've answered 'no' to any of the questions above, it might be time for a rebrand. But, where do you start? Authenticity is at the core of developing a strong brand. To create a brand that is going to connect with customers it first must connect with yourself. Here are some things to consider that will get you a step closer to developing a strong and authentic brand.
Tell Your Brand Story
Your brand story is one of the most important pieces of content you can develop in your branding strategy. Your brand story should be 3-4 paragraphs long and tell the story of why, how and what you do. Brand stories should be creative, compelling and aim to forge an emotional connection with the reader, just like fictional storytelling does.
Brand stories create the world that your business exists inside of. They should be used as a rallying cry telling both staff and customers why your business exists, what you've overcome and how you're planning on changing the world. Check out Harley Davidson's branding story as a great example of this.
Develop Your Brand Voice and Personality
Voice and personality is important as this cements the way you talk about yourself and to your customers. Not sure how to come up with a unique voice? Brainstorm five adjectives that you would use to describe your business. Is your aim to make doing business fun? You might choose words like energetic, playful, warm, and lighthearted. Or, do your aim to make your customers feel unique and special? You might choose words like elevated, sophisticated, aspirational. Think of a celebrity who encompasses these traits. This can help you make your brand voice feel more like a person than a concept.
Create a Brand Positioning Statement
Every industry has pain points that affect customers or makes business more difficult. Think about what trends are affecting your industry that your customers care about. Can you create a positioning statement that cements your brand as the business of choice for customers who have this issue?
Create a positioning statement can set you apart from your competition and, clearly tell customers why you're the ideal fit for solving their problem. A positioning statement should be so specific that only your business will come to mind when answering these questions:
Who are our customers (in detail)
What do we offer
How do we offer it
Why does our business exist
How this compares to your competitions products
How Do I Get Started With Rebranding?
Strong branding has never been more important to the success of your business. With so many elements from brand values, design elements and websites interlinked it can be hard to know where to start. We recommend pairing with a digital marketing agency to take the stress out of the process (and actually make rediscovering your branding fun.)
At Ambitious, we can help skyrocket your success and make you stand out from your competition. Book in for a free marketing session and we can develop a branding strategy that works for you.