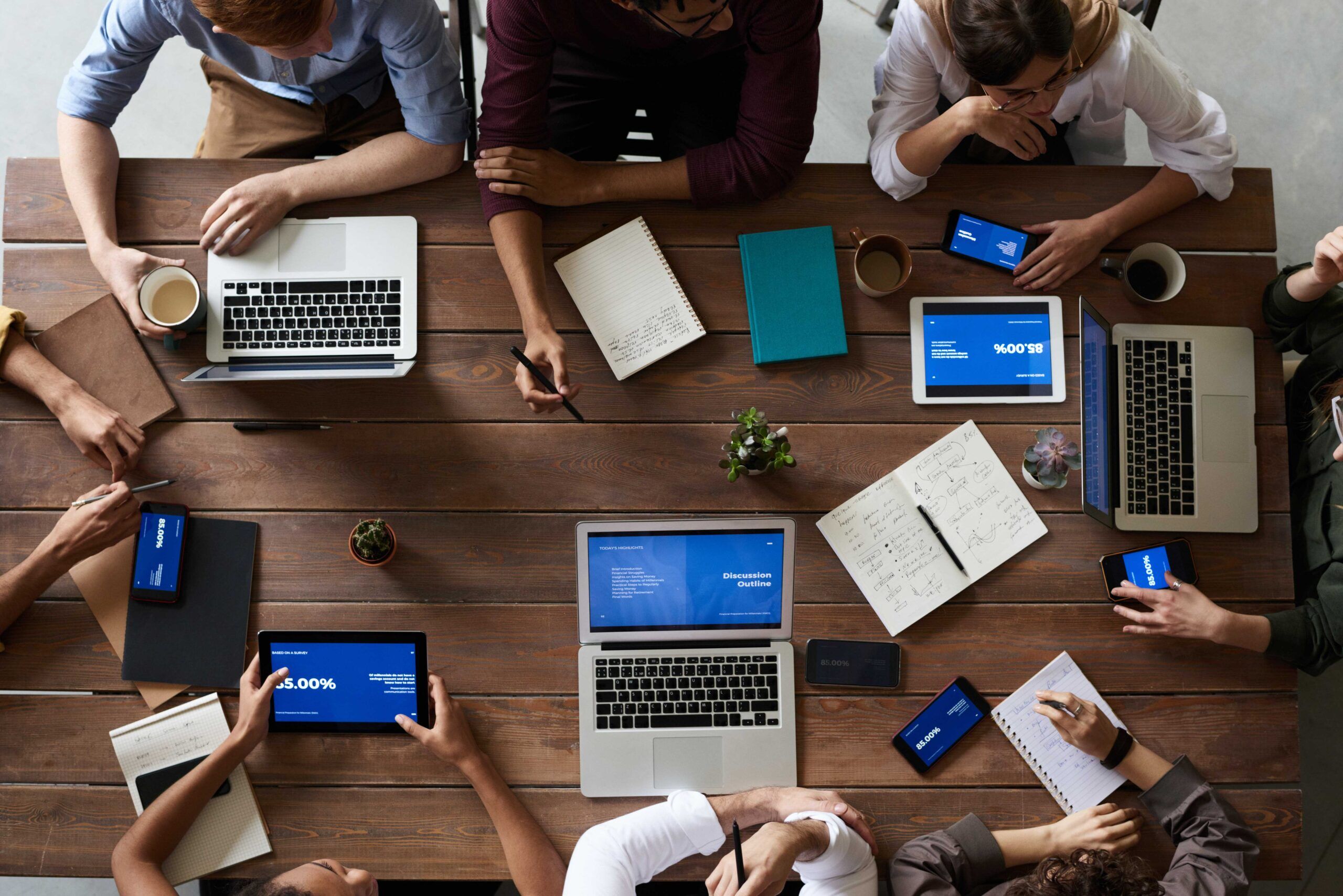 One thing we hear from business owners regularly is that they "don't care about their competitors." While it's great to have confidence in your business and services, ignoring what your competitors are doing can be detrimental to the success of your business.
The good news is there is an effective way to learn about what your competitors are doing.
Whether you're a new business or have been around for a decade, a deep analysis of your competitors will help improve your business and improve market share.
What is a competitor analysis?
A competitor analysis is a strategy where you research a competitor's business, services, and marketing to your own. The results of a competitor analysis can help you to identify areas where your competitors are weaker or stronger than your own.
By learning how your competitors operate, you'll be in a better position to make strategic decisions about the direction of your business.
There are lots of benefits to conducting a competitor analysis, including:
Understanding how to market your business in a way that differentiates you from your competition.
Identifying trends and ensuring your business or service is staying on top of industry standards.
Seeing what your competitors are doing right. With this information, you can be more strategic about investing money in the same area.
Identifying areas your competitors are falling short. These are the areas you want to focus on to get ahead.
Provides you with a benchmark for where you sit amongst the industry.
When should I do a competitor analysis?
You should do a competitor analysis every 2-4 years to keep your business on top of changing industry trends. However, we also recommend them for businesses that are:
Rebranding. Before rebranding, it's a good idea to analyse your competitors' branding. A rebrand should set you apart and ensure that your company looks and sounds different from your biggest competitors. This process can help identify any gaps in the market. For example, if all of your competitors have very sleek marketing, you may want to take a warmer, more human approach, or vice versa.
Changing their core services. If you're looking to go in a different direction with your services, it's a good idea to conduct a competitor analysis. You will see how your competitors brand themselves and what your messaging should focus on to help you stand out.
Feeling stagnant. If you're frustrated with your marketing, a competitor analysis is a great way to identify why customers choose businesses over your own. Perhaps your competitors use better SEO tactics to attract organic traffic to their website or have consistent messaging that helps build trust with customers.
What should I be comparing?
There's no end to what you can compare in a competitor analysis. However, we like to break it down into four main areas:
Brand design: First impressions count. If your competitors have professional branding and use their logos and colours consistently across all platforms, customers will take them more seriously. Take note of whether your competitors look modern or outdated. A strong brand should be consistent across all marketing channels: from their website to social media to their signage and any physical collateral.
Messaging: How do your competitors differentiate themselves? Write down what the focus of messaging is. For example, they may talk about offering good value for money, or being highly responsive. They may focus on technology, quality products or luxury services; or they may claim to take away the client's stress or make life easier for their clients. Take note of how they sound and their brand personality.
Online presence: Take a look at your competitor's online presence and note what social media platforms they are on, whether they run digital ads, and how well their channels are set up. Paid advertising is an accessible, low effort way to outmanoeuvre the competitor. You may need the help of software to check whether they are using Google Tag Manager or the Facebook Pixel.
Website SEO: If your competitor has a highly optimised website, they will be taking web traffic away from your site. Your competitor analysis should look at their authority score, backlinks, keywords, and speed scores.
Analysing your competitor's online presence and website SEO score can be difficult without the right tools. A digital marketing agency like Ambitious has all the software you need to deep dive into your competitors without paying for use of these tools.
Who should I be comparing my business to?
The most valuable insights from a competitor analysis will come from businesses you are in direct competition to. Choose 3-4 competitors you can research.
A direct competitor is someone who offers a product or service that is similar to yours and operates in the same geographical area. Any business that you lose customers to directly should be in your competitor analysis.
Indirect competitors are businesses that sell similar products but solve different problems for the consumer. For example, there are plenty of property management companies on the market. However, if your agency specialises in apartment rentals, or only services a particular geographical area, you won't gain useful data from a competitor that specialises in low-budget rentals. They might feel similar, but they're not the competitor taking customers away from your bottom line.
Don't ignore your indirect competitors completely. Your business may overlap at some point in the future.
How to use the results of a competitor analysis
Once you've gathered all the data, what are you supposed to do with it?
Now that you have all the data perform a SWOT analysis on each section and compare it to your own business. Take note of their:
Strengths
Weaknesses
Opportunities
Threats
By doing this you can start to assess the areas that you can focus on to win more customers.
Use the results of your analysis and SWOT test to see where your brand has the advantage over your competitors. Take note of whether there are any patterns that your competitors follow ie. Do they all look and sound the same? If so, there's an opportunity to establish messaging based on factors that would set your business apart.
As digital marketing experts, we commonly see opportunities to gain more leads and sales by improving SEO and online presence. If your competitors aren't running digital ads, publishing blogs or optimising their website there are a lot of low-cost ways to improve your sales and leads.
A competitor analysis should provide a clear strategy for areas of improvement. If you're ready to do a deep dive into your competitors and establish a plan for attracting more leads and sales away from your competitors, we're here to help.
Book a free 30 minute consultation and we'll help you identify ways you can blast past your competitors while growing and strengthening your business.