The Gentle Dental Centre
How A

New

Digital Presence

Drove

Thousands Of

New

Leads

Online For Gentle Dental
Gentle Dental are one of Wellington's largest independent dental clinic. They have thousands of happy clients who love what they do across 3 locations. When Gentle Dental approached us, they had just expanded into a new clinic and were looking to help even more customers with their state-of-the-art services.
Gentle Dental were seeking to attract more clients to their clinics, but their existing marketing efforts were failing to convert. After performing our bespoke Google Ad audit on their underperforming Google Ad campaigns, we discovered they had wasted over $2,700 in ad spend. Their website was also a huge problem. It was broken, outdated, hard to navigate, lacked compelling copy, didn't reflect the approachable-yet-innovative branding of their dental practice and the biggest mistake of all – had no clear call to action. They needed a better way to attract and convert customers to build up their company's digital assets to match their state-of-the-art equipment and brand new premises.
Conquer Conversions With A New Website
Gentle Dental's old website wasn't converting visitors into clients. High bounce rates showed their website needed more information to keep their users engaged for longer. We built a modern website with clear CTAs that encouraged readers to call or book online.
Enhance Analytics For Improved ROI
Gentle Dental were not tracking their marketing efforts. We set up Google Ad conversion tracking, goal tracking and installed a Facebook pixel, LinkedIn pixel and heatmapping to capture future website data. We then completely rebuilt their Google Ad campaigns, fixing all of the issues and dramatically increasing their conversion rate.
Boost Brand Awareness Online
First, we ran Facebook and Instagram campaigns for a new promotion aimed at increasing brand awareness. Over 100,000 people saw this campaign in the Wellington region in 90 days. We also created and implemented a full SEO strategy to drive organic traffic to their website which has seen an increase of 100% of new visitors over the last 12 months
A Website To Drive Traffic
And Capture Leads
We completely revamped Gentle Dental's old website into a new, vibrant, responsive, lead-generating machine designed to funnel viewers into taking action. We strategically wove together clear, hierarchical copy with a clean modern design and optimised every page for SEO. Now, visitors are greeted with the most critical information first and are encouraged by strong CTAs to take action on the main objection to the website, make an appointment.
Built around the key objective of converting traffic into customers
Informative, easy to navigate, modern and congruent with their brand
Keyword specific titles, header tags, meta tags, and alt tags set up on every page
Prioritised site speed so that loading times were reduced to increase Google Page Score
Social network tracking pixels are installed, allowing for retargeting and marketing possibilities through social media and paid advertising
Blog added to increase SEO rankings with targeted keywords
Phone numbers and geo-locations of the clinics are now clearly visible
Website's important actions "Goals" are now tracked through Google Tag Manager
Online booking system set up with reduced options for viewer to leave once on the page
Heatmapping installed for Conversion Rate Optimisation and updates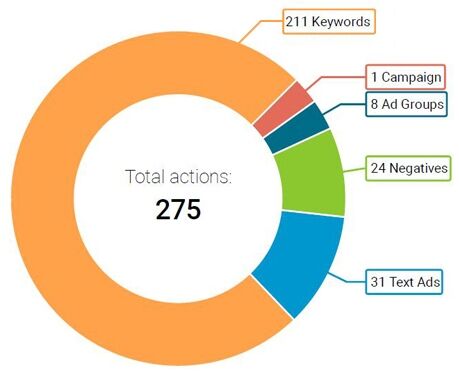 Google Advertising (PPC)
Campaign Re-Structure, Conversion Set Up & Ad Management
16 conversion tracking metrics set up
Optimised over $2,700 of wasted spend (saving $90 per month going forward)
211 keywords added or updated
Optimisation on-site links, call extensions, callout extensions and structured snippets
Verified both Google My Business locations to their campaign and added direct booking links in Google maps
106+ leads (on average) being generated per month
Over 800% ROI on their marketing spend
Facebook Advertising
Facebook Ad Campaign 90 Day Sprint
Facebook pixel, conversions and events set up
47 Ads created (image & video)
100,000+ people reached
3,172 new website visitors directly from Facebook
500+ new Facebook page likes
616 conversions on website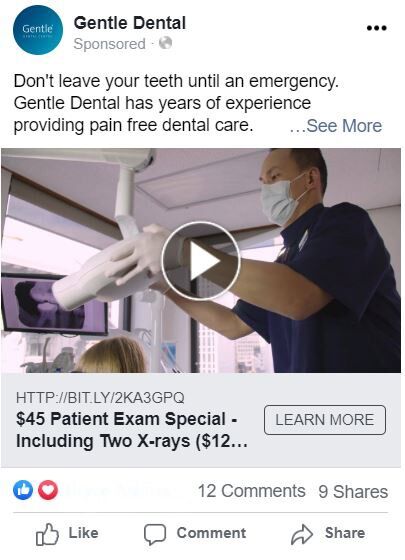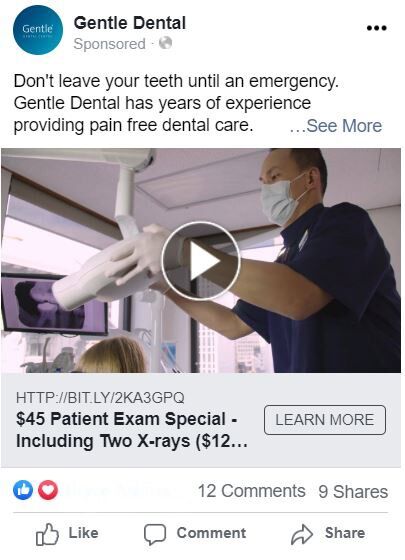 Facebook Advertising
Ad Campaign Creation & Management
Facebook pixel, conversions and events set up
47 Ads created (image & video)
370,000 video views
3,172 new website visitors directly from Facebook
500+ new Facebook page likes
616 clicks to booking page
"We required a completely new website. Ambitious Digital worked tirelessly, patiently and without complaint to meet that date, with a brief that grew and changed as the project evolved. The result is a website that reflects our business and brand culture now whilst also allowing us to grow and build on it as the business grows and evolves in the future."

Sam Moeung

Gentle Dental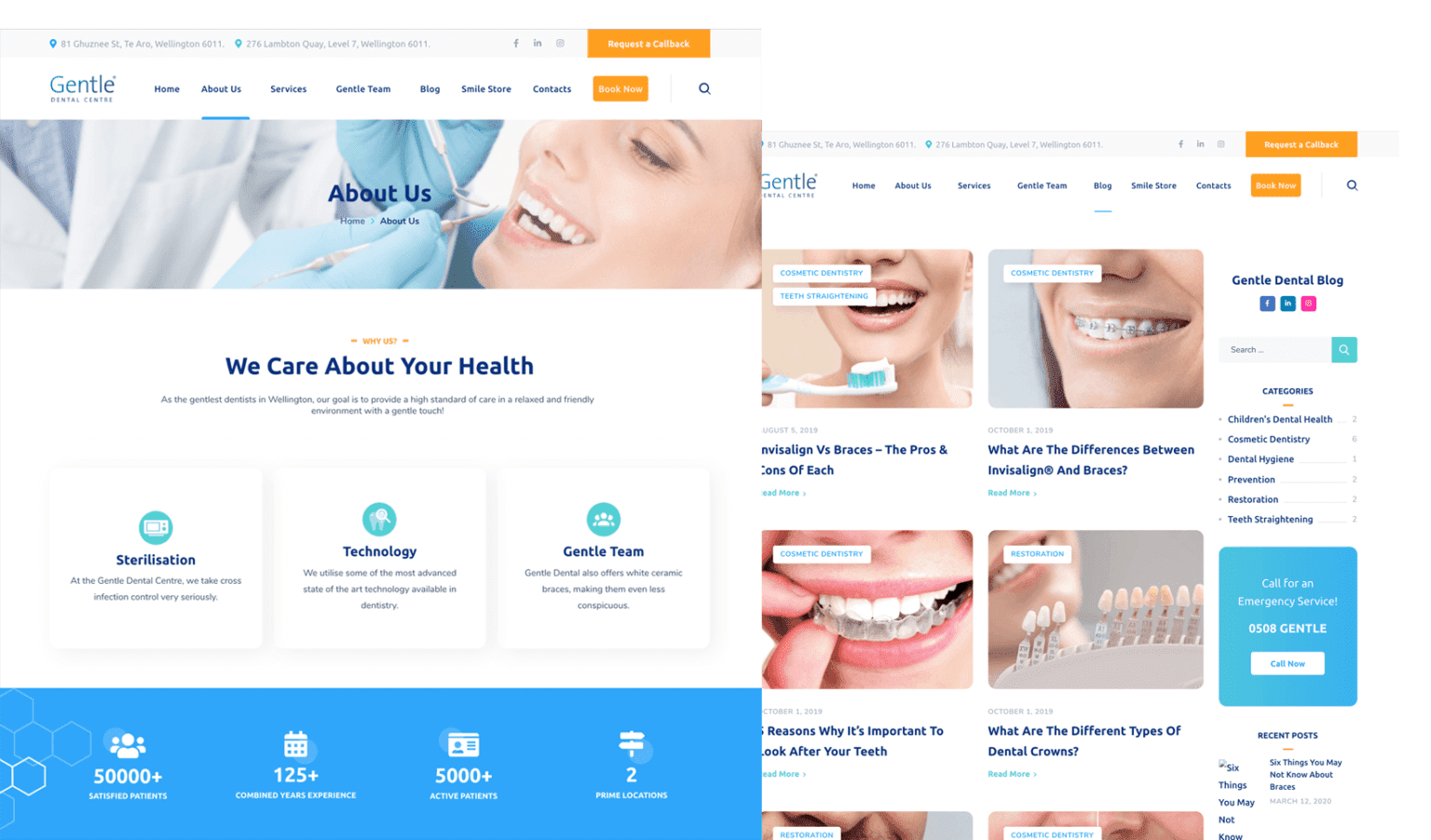 New Leads Generated Every Month
Conversions Made In Six Months