O'Reilly's Garage
How one of NZ's best independent luxury car dealerships went from digital rags to riches
O'Reilly's Garage is a premium luxury vehicle dealership based in Petone, Wellington. They specialise in luxury car brands including Mercedes-Benz, Porsche, Ferrari, and Bentley. Simon and his team have built their reputation supplying stunning vehicles from all over the world in near new condition.
O'Reilly's Garage were looking to grow their digital brand and create a loyal online following. Their existing website was lacking the look and feel of a premium luxury brand and the O'Reilly's team were spending hours managing the company's social media profiles. They needed a sleek website that would appeal to their high-class clientele and a streamlined way to boost brand awareness using multiple digital channels.
https://www.youtube.com/watch?v=BBQet2ylu4s&feature=emb_title
Attract 500+ New Email Subscribers in 90 Days
Buying an expensive luxury vehicle is a purchasing decision that can take a long time. We used email marketing to educate and inform O'Reilly's interested parties about the luxury car market and over time, entice them to make a purchase. Using targeted Facebook lead generation ad campaigns, we grew their email list for less than $1 per email sign-up and attracted over 500 signups in less than 90 days.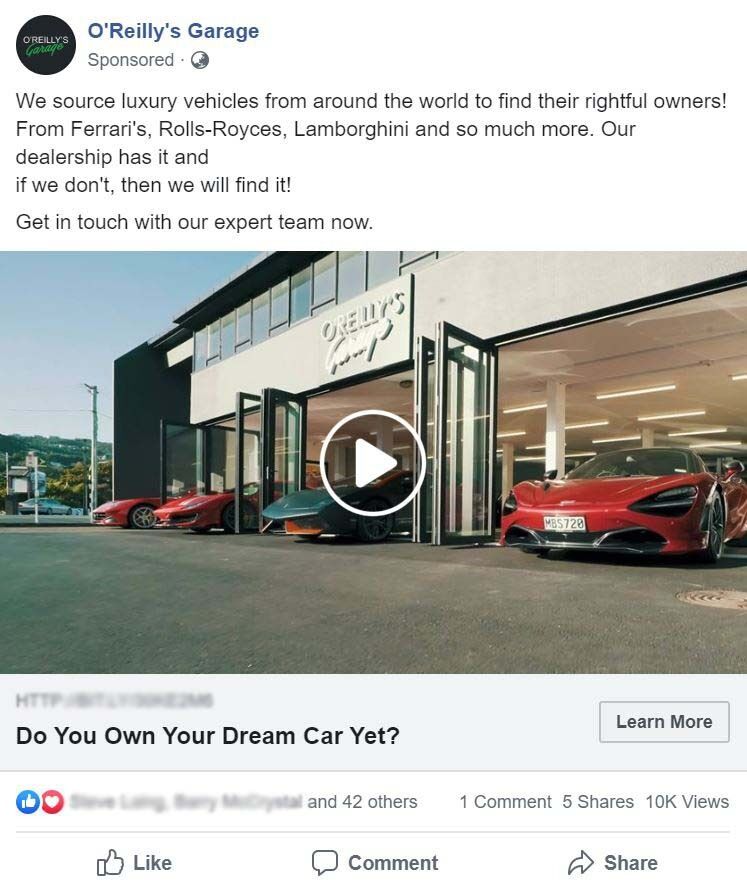 Crafting Email Content That Ignites Viewer to Buy
We sent out fortnightly newsletters to their existing clients and new email sign-ups. Existing clients would receive information about new vehicles while the emails to new sign-ups focused on promoting a wider range of vehicles. O'Reilly's email list consistently delivered high open rates above 50% and click-through rates over 30%.
Drastically Increase Engagement On Social Media
We focused on posting high quality content to O'Reilly's social media accounts and including clear call to actions on each post. We optimised their Facebook and Instagram bios to make them look more professional and engaging. Through consistent posting and brand exposure using Facebook Ads their brand attracted over 900 new followers in 90 Days. Organic Facebook traffic now generating over 10% of their website traffic which far exceeds normal statistics.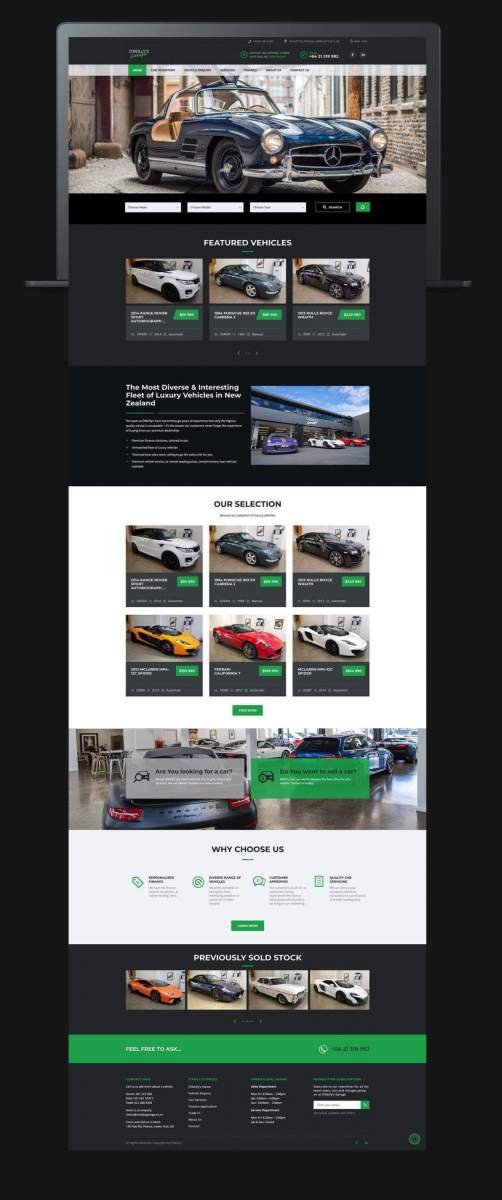 A Bespoke Website To Match A Bentley
We completely rebuilt the O'Reilly's Garage website to showcase the cars in their luxury showroom. We paid close attention to small details such as the colours, font styles and copy to ensure the site had the look and feel of a luxury car dealership. Now, visitors can browse their selection of vehicles from the Home page, information is clean and clearly displayed and the site is easy to navigate.
Clean, modern, and classy website rebuild
Optimised load times and image size for a faster performing website
Hierarchy of copy directs visitors through the site
Copy is keyword and SEO optimised to pull in traffic from buyers searching on Google
Google tracking and analytics set up for better analysis of traffic and customer behaviour
Strong call to action buttons used throughout the site to encourage browsers to take action
Social media pixel integration for tracking and retargeting was installed
Email marketing sign up form integrated into the website footer
Website Development
Before & After
Slide the orange bar this side to see the NEW website design.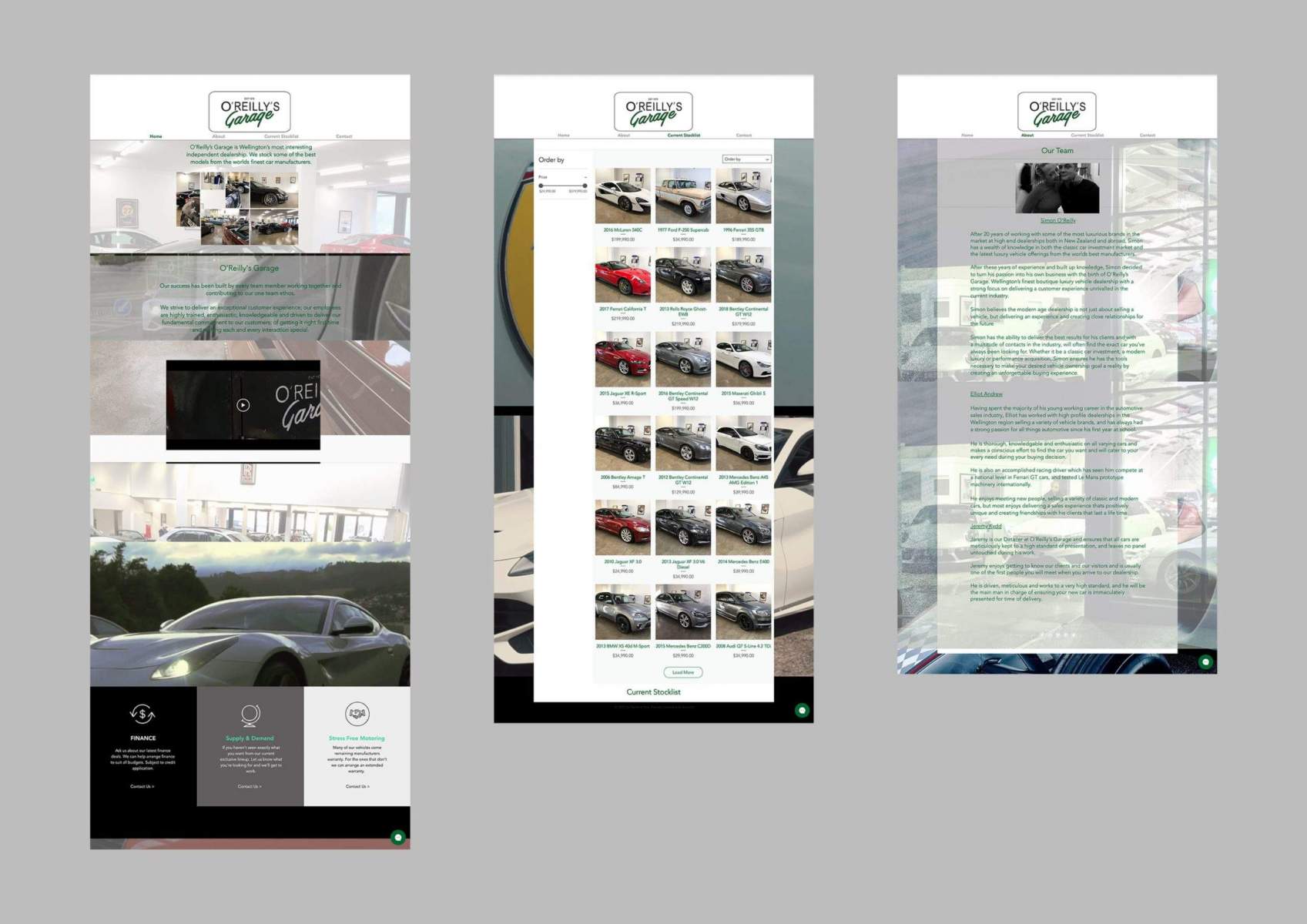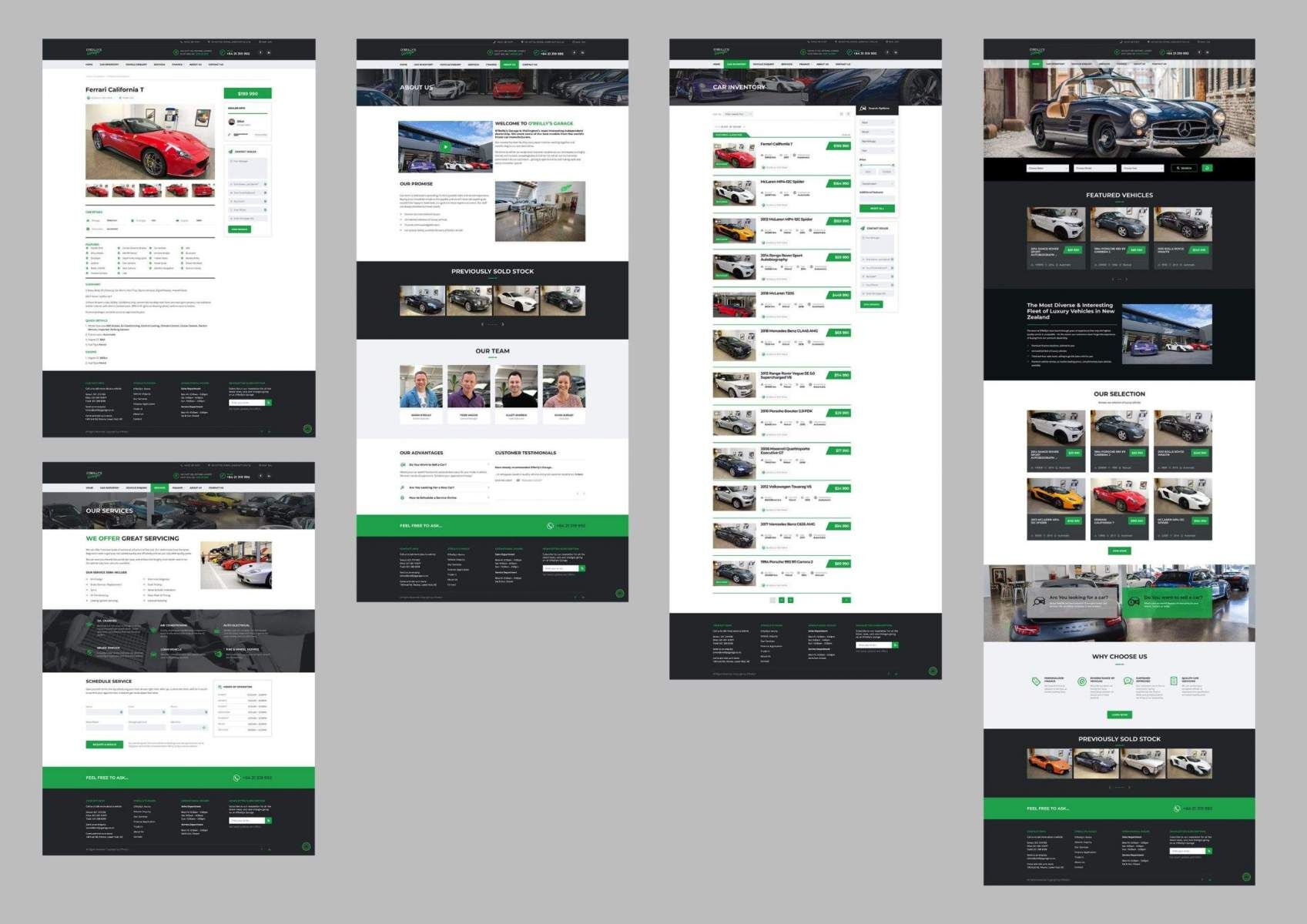 Slide the orange bar this side to see the OLD website design.
"I found it a pleasure to work with the team at Ambitious Design. My brand and website are a wonderful fit for my business and both are innovative and unique. I highly recommend Ambitious Design to anyone who would like their business brand to stand out in the community."

Simon O'Reilly

Managing Director
After building a new website which reflects their physical showroom, O'Reilly's noticed a drastic increase in website traffic, time spent on the site and interest in their brand. They have increased their social media following, email database and become more recognised in the luxury vehicle industry.
Overall website traffic increased
New website visitors since September 2019
New email subscribers gained in 3 months