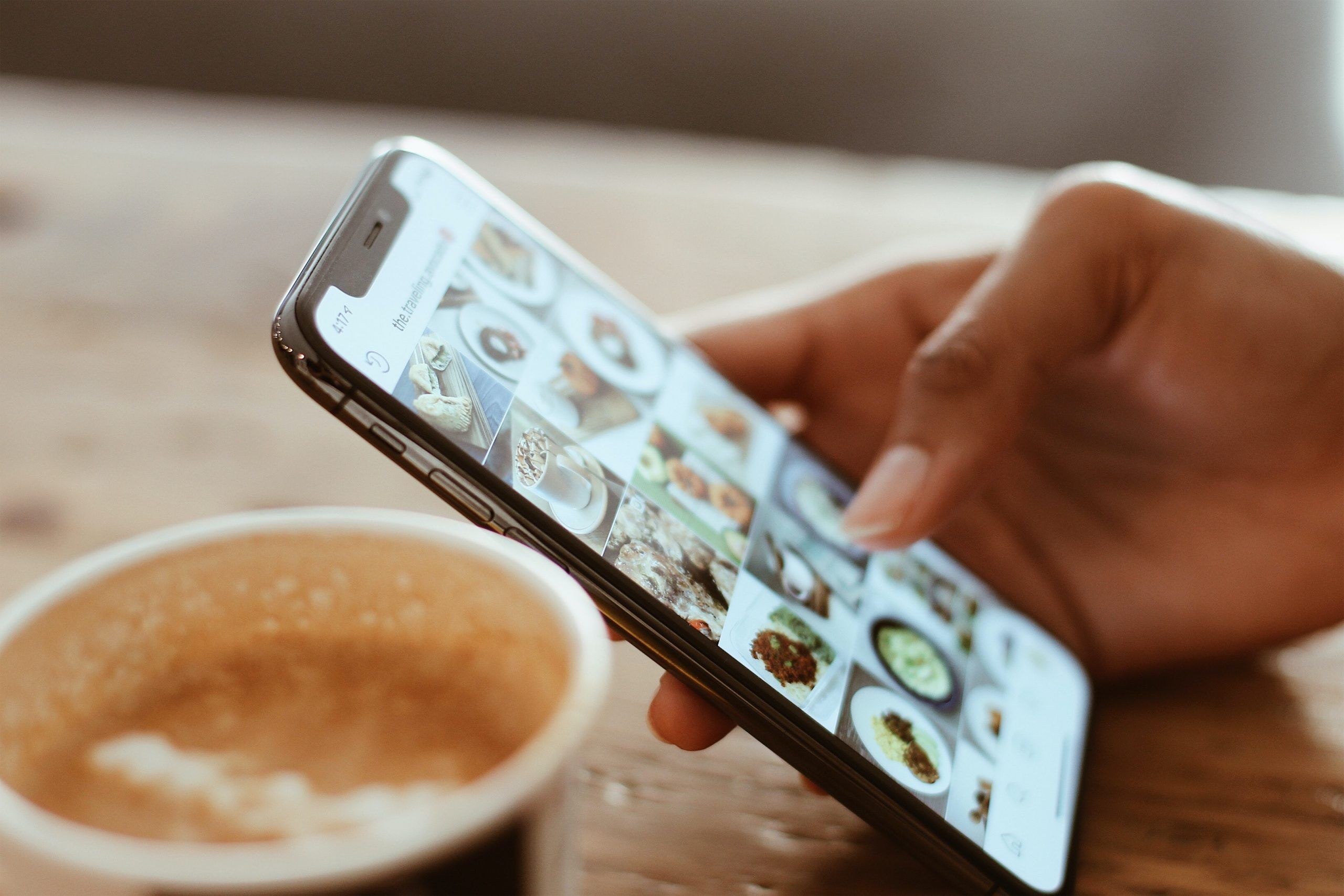 Instagram isn't new, but that doesn't mean you can't grow your business on Instagram. Tik Tok might be the new social media platform on the block, but since 2010 Instagram has been steadily growing its market share and monthly users. In fact, over the past twelve years the app has gone from a simple photo-sharing app to a full-on marketing channel. The app is predicted to hit 1.44 billion users by 2023.
Why is it important to build a brand on Instagram in 2022?
Instagram's format makes it the best app for promoting products. On the platform, brands can share photos, videos and Stories of their products and tag the items mentioned, allowing users to shop via the platform. Building a visual presence on Instagram can hugely benefit your e-commerce marketing.
Instagram users aren't just engaged. They also regularly use the site for shopping purposes. 72% of users reported "making purchase decisions based on something that they saw while browsing the app." Clothing, makeup, jewellery, and shoes are some of the most shopped items from the platform.
If your business does not have an Instagram account, here is some advice on how to grow your business on Instagram.
1. Create content that is relevant and valuable
Social media is about sharing ideas not treating every post like an ad. What does this mean? To grow your business on Instagram, treat each post as an opportunity to teach your audience about what you sell.
Creating a content strategy can help. For instance, create 3-4 pillars that you can easily build content around. These pillars can relate to the values such as sustainability, authenticity or productivity.
Using these pillars or themes you can then brainstorm ideas for types of content. Then, take footage behind the scenes, highlight the authentic ingredients you use or share tips on how to improve productivity – whatever relates to your business.
Content themes help keep your content on brand and relevant to your audience. They also help your followers know what to expect. While it's not necessary to post on Instagram every day, posting 3-4 times a week is ideal.
2. Cross-promote your content
Cross-promoting content is a smart way to grow your business on Instagram. It saves you from creating unique content for each social media site. And now that Tik Tok, Facebook, YouTube and Instagram all have the ability to share short video content, you can post one video in several places at once.
While you are cross-promoting your content on social media, don't forget to plug your channels in other places too. If you regularly send out e-newsletters, include a blurb about your social channels at the bottom.
One easy way to get more followers is to run a giveaway on social media and promote it in your newsletter. As a condition of entry, you can ask all entrants to leave a comment, follow your brand and tag a friend. All of these strategies help boost the post and your following simultaneously.
3. Engage with your followers
There's not much point in having an Instagram account if your business doesn't have time to run one. While posting photos and content is important, so is answering your audiences' questions and responding to inbox messages.
While engaging with your followers by liking their comments is nice, responding to inbox queries and questions on your posts is essential. Just as you would respond to an email query you need to ensure that you are checking your Instagram messages and posts regularly. This will show your followers that you value them and could result in more sales or bookings for your services.
4. Optimise your posts for shoppable content
Remember how we said Instagram was great for e-commerce? The platform provides multiple ways that businesses can promote their products. Here's how:
Use the link in your bio
Instagram gives you the ability to link to your website (or any site of your choosing) with a bio link, so why not remind your followers to use it. Every time you promote a product or service, or a blog post remind your followers that they can purchase or gain access by clicking the link in your bio.
While you only get one link, there are third party platforms such as linktree.com that allow you to link all of your Instagram posts. These platforms cost money but can be helpful for businesses that want to send traffic to a lot of different pages.
Use Instagram Shop

Instagram offers business accounts the ability to create a 'shop' within their account. This feature is great because you can curate a range of shoppable products that are directly accessible on Instagram. If you are a business that uses the shop feature, there's an additional bonus. Your content can also be featured on the Instagram Shop tab – a feature accessible from a user's home page.
Recommendations are based on who a user follows and what products they have been interested in before. Think of this feature as a remarketing tool that doesn't require you to do any extra work.
Use Instagram Feed Post Shopping

Instagram Shopping makes it possible for you to tag products directly in feed posts. This means if you post a picture of a new product your followers can shop it without having to leave the app. This feature is user friendly as product details only appear when a user touches the screen. This means you can create organic–looking content that also functions like an ad. Using the Instagram Feed Post Shopping feature also increases your chances of having products appear in users' Shopping feeds.
5. Get strategic with your content
Once you've set up your Instagram profile one of the best ways to grow your following is by being strategic. Yes, you should always prioritise posting regular valuable content, but these strategies will help you grow faster:
Use relevant hashtags
Hashtags will help you reach relevant audiences and get your posts out to more people. Do some research into the popular hashtags people are using. Each post should contain 5-10 relevant hashtags.
Post to Instagram Reels

The Instagram algorithm is always changing. Instagram Reels are short videos and were designed to compete with Tik Tok videos. The Instagram algorithm gives priority to Reels and is more likely to show them on the 'Search' page.
Work with brand ambassadors
Working with brand ambassadors is a great way to grow your business on Instagram. Not only are you gaining from user–generated content, but you'll also benefit from your brand ambassador's audience knowing who you are. You don't need a big budget to work with influencers or brand ambassadors. In fact, micro-influencers (those with followings of less than 10,000) have some of the most engaged audiences on Instagram.
Use geotags
If you are a location-specific business, make sure you tag your location in every post or Reel. These geotags can be searched by users and can be a valuable tool for smaller businesses.
Don't have time to grow your business on Instagram? We can help. At Ambitious Digital, we've helped e-commerce and service-based businesses to grow their social media following and gain more leads and sales. Book a call with us today about how we can help you with your social media strategy.